Social Intelligence Networks: SiNs.
Scouting the Innovators … Fostering Social Change … Enabling Movements!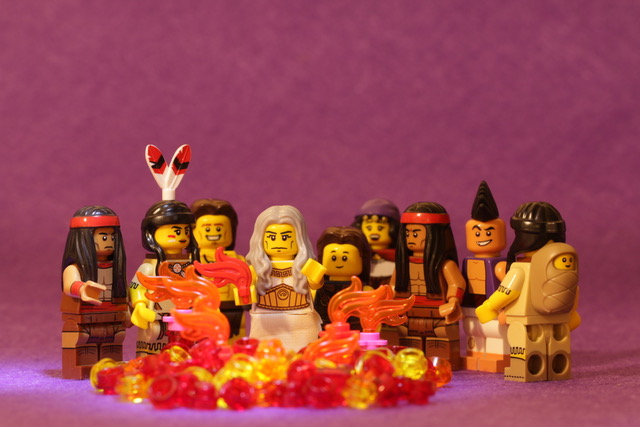 Introduction / The Aim:
The "N" in SiNs refers to Social Intelligence Networks. In the last 10 years or more (not so long ago) digital Social Networks have become en vogue and even part and parcel of daily life. The Social-i approach incorporates intelligence, and also trust into social networks with a bias to confer value added social action, even as individual actors decipher truths about themselves. Since the conception of our version of Social Intelligence (circa 2002), which is generally defined as "the capacity to know oneself and to know others" we emphasize the notion that beyond knowing oneself and others, the aim is to use intelligence for the common good, where its impact in sum is greater than its parts added together:
"The general goal of this novel framework is to provide citizens with an independent tool that enables them to coordinate their knowledge and action for a better world. More specifically, the Social Intelligence Network is a new conceptual framework designed to overcome important current limitations of online social platforms. The idea is to create a single virtual place where individuals' actions (e.g. voting, purchasing, investing) co-evolve with their value sets and knowledge. In particular, individuals can confront the values to which they subscribe with the knowledge they have and the actions they take every day and improve in terms of consistency." (Battiston and Zeytinoglu, 2016).
The WHY of SiNs
:
 Better thinking, better actions for a better world…
There is always a potential gap between people's actions and their underlying values. As these gaps decrease, one develops integrity, and as empowered individuals engage in collective integral actions, we move towards an ever integrated world, as well as the heightened personal satisfaction of being internally aligned. 

The HOW of SiNs
:
Social-i focuses on delivering unbiased information and analysis on how the world is today, while fostering engagement with how it could be, and empowering you to discover what you think it  should be tomorrow… and what you can do today to move in that direction…
Too much information, too many signals, way many versions of falsities disguised as "truths" – in today's world the citizenry is yearning to break from the disempowerment they experience in life, work and society. 
Transformative collective actions do not only thrive on strong motivations. Increasingly, they require ecologies designed with the capability of fostering a highly connected, interactive and collaborative human network in order to:
Bridge gaps between individual/ group values and related actions

Connect people while enhancing trust

Provide bespoke opportunities for knowledge transfer

Build a social intelligence ecosystem for tailored recommendations, and collaborative action.

Facilitate action through facilitated collaboration and co-creation movements.
Our offering:
A complete backend service providing a members only platform for structured social networking with:
Information flow from members on needs, demands for project/ challenge success based on skills, expertise, interests and values supported by harvested data from social media, movement related digital knowledge base.

A "matching service" based on personalized recommendations and semantic analysis.

Machine learning (ML) and artificial intelligence (AI) assisted processes as well as feedback systems on outcomes and key success criteria designed for the target social innovation movements to thrive. 
How we Deliver:
Analyze harvested data (Digital News & Blogs, Social Media posts, CRMs, any relevant digital artefacts),

Render as coherent and integrated information,

Personalize for users based on preference, goals and values,

Suggest what to do with who (user recommendation, reputation and trust applications),

Facilitate online & offline interactions (through local enablers),

Elicit feedback from users in each and every step (through the enablers, including satisfaction surveys focus groups etc. and identify influencers for multiplicative "take up").
The OpenMaker project created a transformational and collaborative ecosystem that fosters collective innovations within the European manufacturing sector and drives it towards more sustainable business models, production processes, products, and governance systems. Building on the paradigm of Open Manufacturing, the project moved towards the goal of bringing together traditional manufacturers and digital-savvy makers and engaged other key actors in the process: universities, local authorities, civil society organisations and policy-makers.
Under the Openmaker project we established "offline" accelerator programmes in four pilot cities (Florence, Liverpool, Bratislava and Bilbao). Here, enablers deployed methods for community building and engagement, primarily targeting traditional manufacturers and makers.  Core activities included:
Establishment and implementation of community building activities (i.e. workshops, match-making seminars) 

Implementation of the Piloting Support Scheme, (€420,000 available to fund 21 projects and provide them with mentoring and in-kind support)
Secondly, "The OpenMaker Digital Social Platform" (OM-DSP) provided OpenMaker participants with a digital environment to stay engaged (online). Building on members' concrete needs and values and bringing them together in a community-building process, multiplying the innovation potential of each accelerator programme thanks to a novel approach to social platforms based on notions of shared values and trust-based networks.
Thirdly, our consortium brought out the learning from such engagement into policy recommendations that promote open manufacturing across geographical and socio-economic borders.